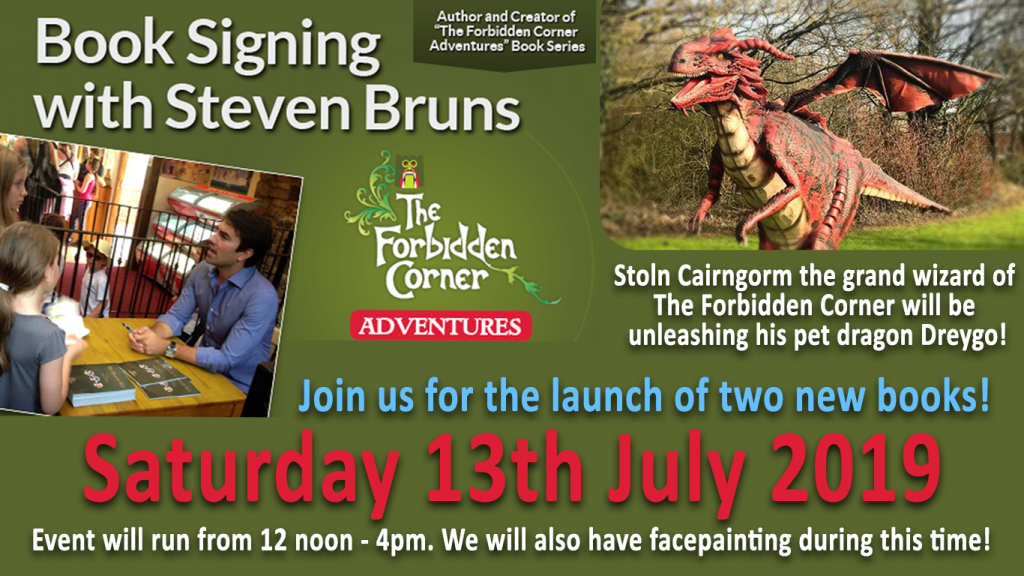 To celebrate the release of two new books for 'The Forbidden Corner Adventures' series, author Steven Bruns will be hosting a signing session on Saturday 13th July.

The Forbidden Corner's very own grand wizard Stoln Cairngorm will be here with us aswell and he has promised to bring along his pet dragon Dreygo. He has assured us that Dreygo will be on his best behaviour and will be fed before he meets any children. Dreygo will be making serveral appearances throughout the afternoon with a few breaks in between.
We will also have facepainting available 12-4pm.