We are pleased to announce that we will be re-opening on the 12th April!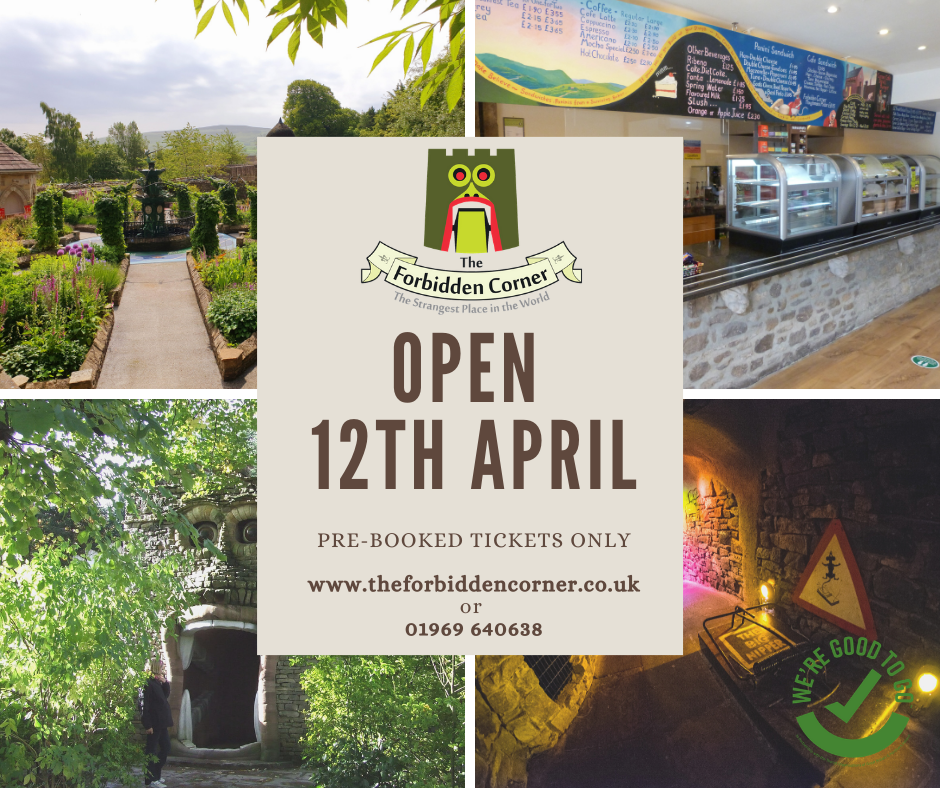 Tickets are by pre-booking only so visit our website www.theforbiddencorner.co.uk/booking or call us on 01969 640638 to book tickets and avoid disappointment!

We have a number of measures in place to ensure your safety during your visit which you can read about at www.theforbiddencorner.co.uk/covid-19-information.

Please note the cafe is only open for takeaways due to current guidelines, we do have extra outdoor seating available.