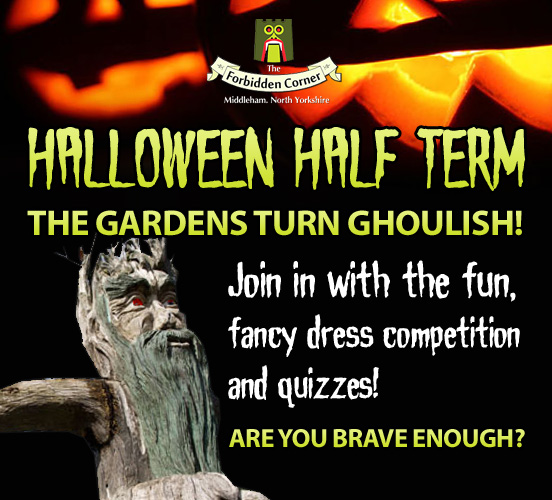 Halloween is nearly here and we've got all kinds of ghastly goings on planned at The Forbidden Corner. Along with the decorations and the staff in fancy dress, we'll also have –



There will be a Halloween Quiz in the gardens for all the children to try, with a sweetie prize for those that can complete it. There will also be a chance to win a family ticket to visit The Forbidden Corner in 2013.


There is also going to be a fancy dress competition on Wednesday 31st October, everybody is welcome. The winner will be judged by reception at 2pm. We are open from 12pm till dusk. To book, phone us on 01969 640638 or visit this page to do it online.