Part of the Armstrong Family for generations. And a wee while away from the Yorkshire Dales.
Gilnockie Tower was reputedly used on occasions as the headquarters, a meeting place where the resident Border Reivers and their collaborators planned and executed gainful raids within national locale of the Anglo-Scottish Border. An inclusive and extremely dangerous part of day-to-day life in the Esk Valley.
500-years-old it stands in an area known as 'the Debatable Lands', because, in times past, no-one knew if they belonged to England, or to Scotland.
Lovingly restored as a museum by Mr Colin Armstrong over many years.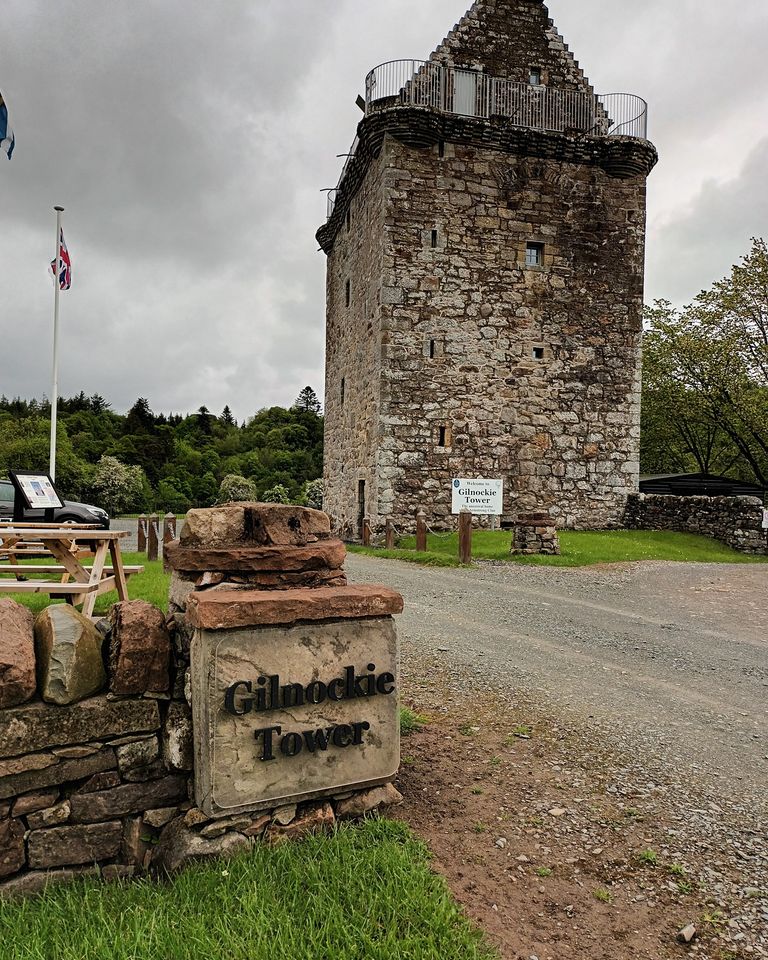 OPENING HOURS
1st April to End October – 7 days – 10am till 4pm.
1st November to end March – 7 days – 11am till 3pm.
Discover a treasure trove of fascinating objects and art inspired by those who have over the years, followed in the Anglo-Scottish Border Reiver footsteps.
ADMISSION
Adult Visitor £6.00
Concessions (Over 60 years of age) £5.00
Children (5 years to 16 years) £3.00.
Student (Over 16 years and on production of a student card) £3.00
Guided Tour Premium, your own guide to help you through the building explaining what the Gilnockie Tower was like in the 16th century and how it has been repaired over the last three years (per tour)    £30.00
(Please book Guided Tours in advance by phoning 013873 71373 or Mobile 07733 065587)