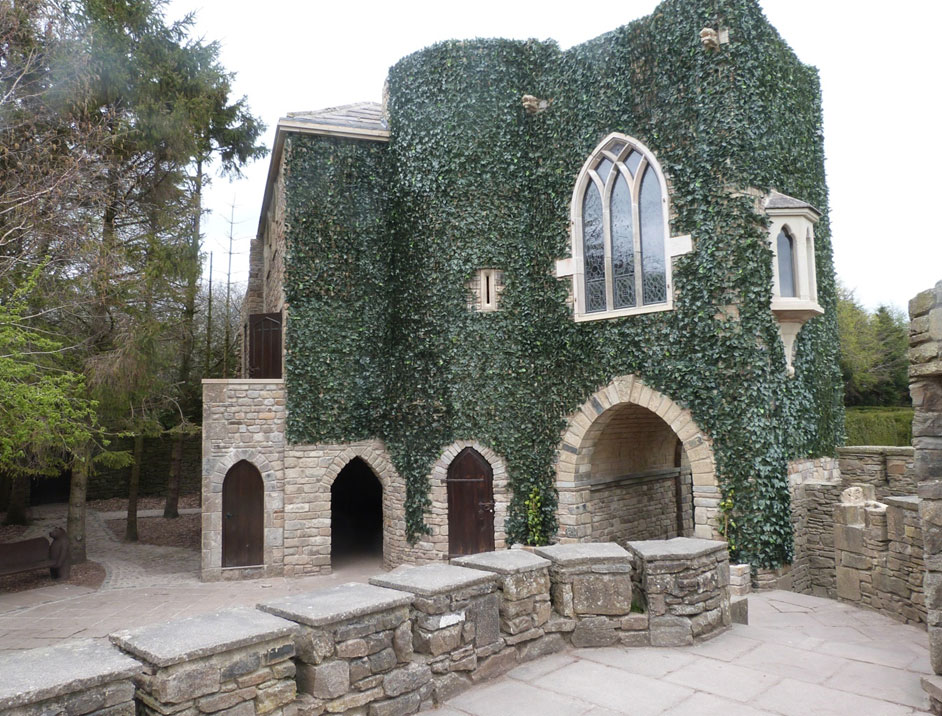 The Forbidden Corner has delighted and continues to delight many, many visitors of all ages each year and the attractions have been steadily increased over the years that it has been open to the public.
The latest new attraction, has met with the disapproval of the Yorkshire Dales National Park Authority who served a notice requiring its removal. Their objection seems to be based upon a fear that the appearance of the Tower will confuse visitors who may mistake the building that has been constructed with the genuine old buildings that are nearby. The Parks Authority are also concerned that the Tower will interfere with views up and down the Dale.
On the 20th of August 2018, a government planning inspector informed us that we had lost our appeal and that the Tower would have to be demolished to an acceptable height, which would mean we are only left with the bottom archway.
We would like to demonstrate to the Planning Authority that the public and families are in favour of keeping the Tower and that it will help to further promote the attraction and surrounding area.
If you would like to support us, please sign the petition at :https://www.change.org/p/yorkshire-dales-national-park-the-forbidden-corner-save-our-tower-petition