Our gardening team have done us proud once again. We were awarded Gold and Silver gilt awards for The Forbidden Corner and Tupgill Park at this years Yorkshire in Bloom awards. Have a read of what the judges had to say.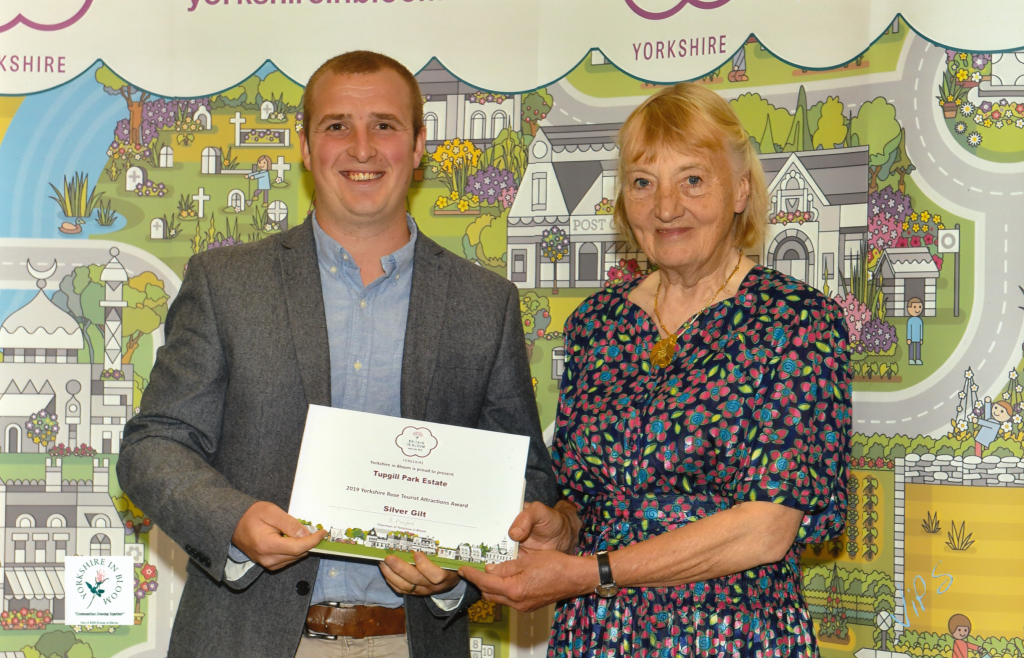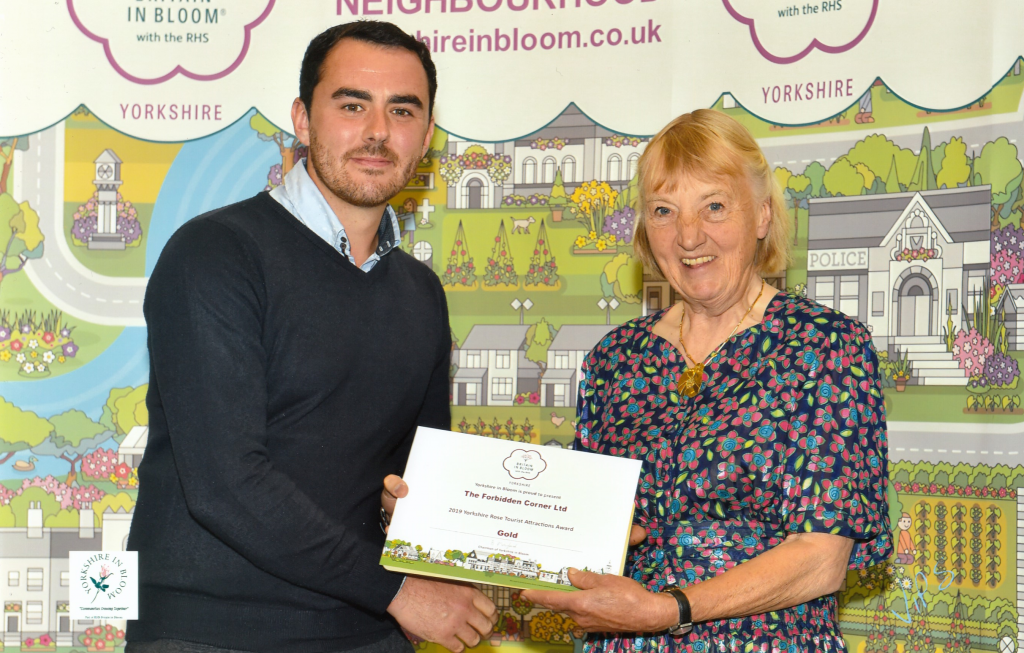 ' The Forbidden Corner, Leyburn
Gold Overall Impression
Throughout the amusement site the planting complements the natural environment and utilises trees and shrubs to screen the tunnels and follies which adds to the sense of adventure and discovery. Where planting schemes have become tired new planting has been chosen for 'right plant right place' and there is a willingness to introduce new ideas including a wildflower area and extensive bulb planting. Plants are well maintained and of good quality and there are plans in place for further changes. Water conservation and recycling is impressive with all the water used being collected in huge tanks to water the garden areas and for use in the water features around the Forbidden Corner. It was good to see the stained glass window from the local Carlton Chapel being reclaimed for use in the new tower. The new picnic and play area is a great addition and once again appropriate planting is being established around the area. The encouragement of wildlife in the herb garden area which includes bird feeders and bat boxes has proved successful and rewarded with the sound of song birds.
Gold Overall ImpressionThroughout the amusement site the planting complements the natural environment and utilises trees and shrubs to screen the tunnels and follies which adds to the sense of adventure and discovery. Where planting schemes have become tired new planting has been chosen for 'right plant right place' and there is a willingness to introduce new ideas including a wildflower area and extensive bulb planting. Plants are well maintained and of good quality and there are plans in place for further changes. Water conservation and recycling is impressive with all the water used being collected in huge tanks to water the garden areas and for use in the water features around the Forbidden Corner. It was good to see the stained glass window from the local Carlton Chapel being reclaimed for use in the new tower. The new picnic and play area is a great addition and once again appropriate planting is being established around the area. The encouragement of wildlife in the herb garden area which includes bird feeders and bat boxes has proved successful and rewarded with the sound of song birds. '