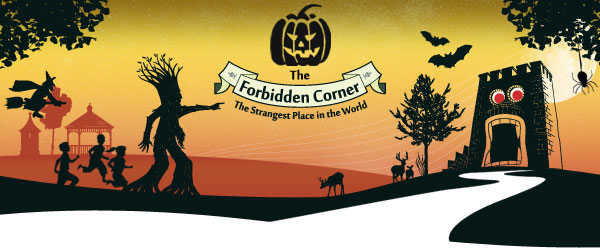 Where better to celebrate the scariest time of the year at the strangest place in the world?
Halloween is nearly here and The Forbidden Corner has two exciting events to help you enjoy your halloween visit. Along with all of the spooky decorations and ghastly going ons here, we are also hosting our annual Fancy Dress Competition as well as a Halloween Quiz. Will you be brave enough to visit?
Halloween Quiz.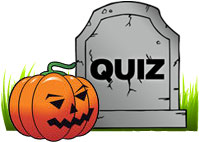 Visit The Forbidden Corner between Saturday 26th October and Sunday 3rd November and pick up the spooky Halloween Quiz at the admission desk. Each day there will be a prize up for grabs for a lucky person that hands in a completed and correct quiz sheet
The questions will be The Forbidden Corner themed and may or may not require you to find hidden things around the mazes and gardens. Each completed sheet gets a small sweetie prize.
Fancy Dress Competition.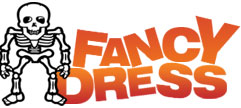 On Thursday 31st October make sure you pick out your best scary outfit and enter our Fancy Dress Competition. There will be prizes for the 1st, 2nd and 3rd best costume, which will be judged by The Forbidden Corner staff. Everyone that enters the fancy dress competition will also get a small prize too.
Halloween 2012 fancy dress costumes.