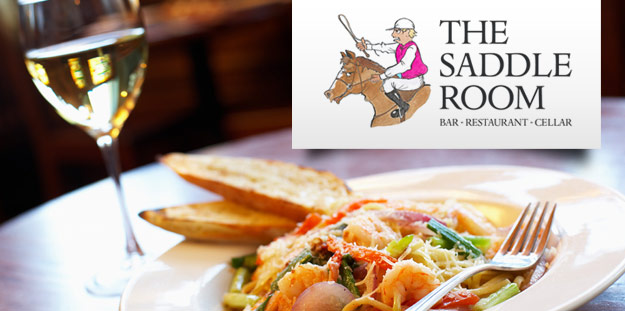 Opening in April 2014, The Saddle Room is a brand new restaurant that features a fabulous wine cellar and bar area. The restaurant was converted from race horse stables and will be split into 5 sections, offering the same quality menus throughout.
The Saddle Cellar – Browse through over 110 wines in our award winning cellar. You can easily identify which wines you would like in leisure and there is also opportunities to taste new wines.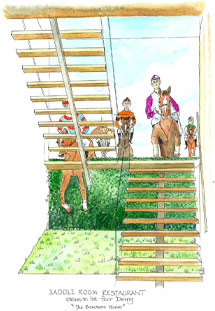 The Hay Loft – This section will cater for a la carte dining whilst also offering space for corporate functions, meetings and even weddings.
The Saddle Bar – Offering a more casual style of dining with great table service and high spirits. Our very own 'Forbidden Ale' is available as well as selection of guest beers. During the colder months you can enjoy a quiet drink in front of a roaring log fire.
The Lady Bab – This will be for the more intimate dining experience away from the hustle and bustle of The Saddle Bar whilst also provide a space for people popping in for a drink.
Chefs Table – For a truly unique dining experience, the Chefs Table provides you with a guaranteed visit from the Chef in Charge during your meal and extra complimentary nibbles to start off your meal experience.
We will be providing a friendly welcome and service with a smile and have committed ourselves to serving the best quality drinks with honest home cooking. We are very proud of our Yorkshire location so will source a lot of our produce locally, with The Forbidden Corner's Herb Garden being readily used.
– Leo Morris, The Saddle Room manager.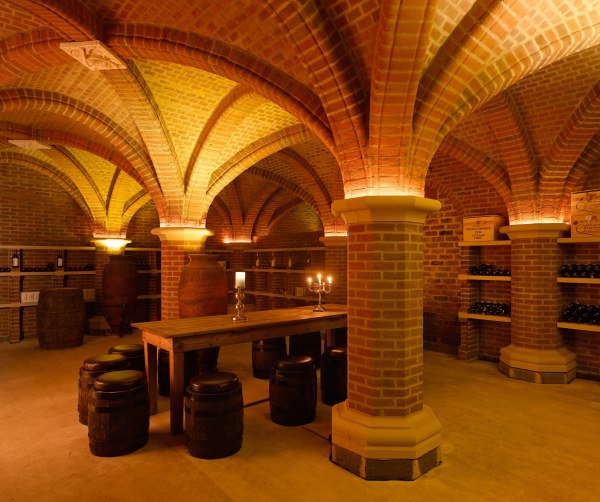 Each area of The Saddle Room has been carefully decorated to provide the perfect experience to our visitors, the beautiful wine cellar has even won a Best Craftsmanship Award from the Brick Development Association and is worth a visit in it's own right. The award winning cellar is worth a visit in it's own right, displaying over 110 different wines.
For more upcoming information, please visit The Saddle Room's Facebook page or Twitter account.