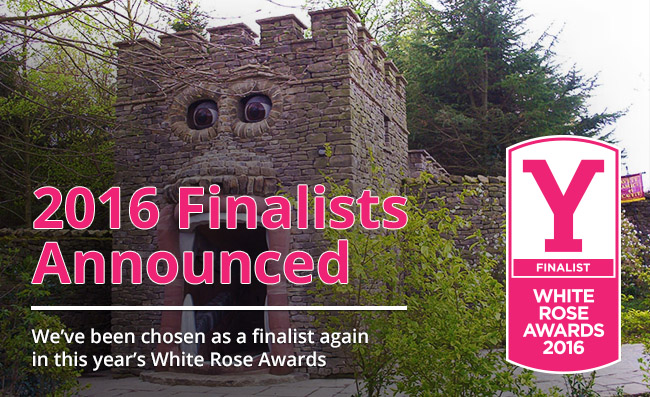 After winning the award for "Best large visitor attraction" at The White Rose awards last year we are delighted to announce that we are once again a finalist for this years award!
We would like to thank all our visitors and colleagues for their continued efforts to make The Forbidden Corner an extra special place to visit for all.
We are now open and tickets can be booked here .