Learn more about The Forbidden Corner
Ever wanted to know more about the owner of The Forbidden Corner and find out how (and why) the place came to be? This book is a must read and a glimpse into the mind of the creator.
Forbidden Corner Adventure Book Series
There are now two new books in the Forbidden Corner Adventure Series, The Straw Dog and Winter Wonderland.
The Straw Dog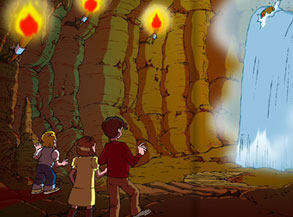 This is the third book in the series and continues the adventures of Nicholas, Lulu and Tobey. In this book the children get scared into an underground cavern by a magical dog. Whilst exploring the cavern, they soon discover that the dog might not be as scary as what is lurking just around the corner!
Winter Wonderland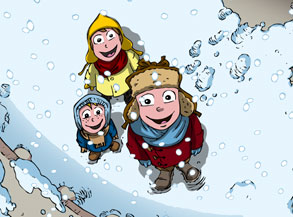 The latest book in the series, the children are bored on a cold, rainy day. With nothing to do they decide to risk getting wet to visit The Forbidden Corner. Instead of rain, they find that it is covered in several feet of snow. When Nicholas loses Lulu and Tobey, he happens across a stranger dressed all in white.
Buy the Winter Wonderland book online
Forbidden Corner Adventure Series Box Set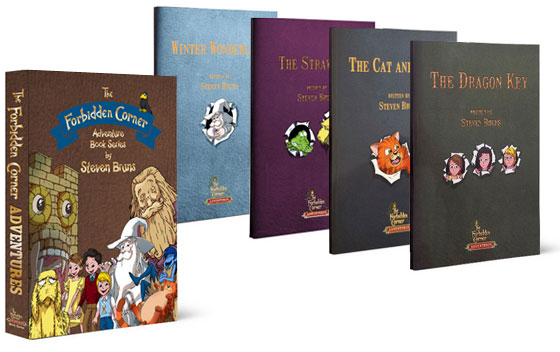 Also new to our shop is the Forbidden Corner Adventure Series Box Set, containing the first 4 paperback book from the series:
The Dragon Key
The Cat and Mouse
The Straw Dog
Winter Wonderland
The books come in a sleeve featuring illustrations of the characters in the books. Buying the box set is a saving of 12% over buying them individually.